SR22 Insurance in California
An SR-22 is a certificate of insurance, not an insurance policy per se. It is filed by your insurance company with the California Department of Motor Vehicles and is meant to confirm that you meet the minimum state-mandated requirements for auto liability insurance. An SR-22 is usually necessary to reinstate your driving privileges if you have been convicted of a DUI, of driving without (sufficient) insurance or without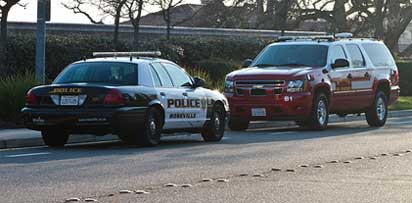 a valid license. If you don't want to drive after the legal suspension is over, you don't need to file an SR-22. Alternatively, if you are only going to drive someone else's car, you can apply for a non-owner's SR-22 liability policy.
How to obtain a California SR-22 insurance certificate
Once you have been ordered to file a SR-22 certificate, you should contact your car insurance company and ask for one. Unfortunately, once your carrier hears about you requirement, they will know that something significant has happened. They will either cancel your existing policy or issue you a SR-22 certificate. Your premiums are very likely (even though not necessary) to increase, because you will automatically be regarded as a high-risk driver, and this is why you will want to shop around for the best quotes. Your (new) insurance company will file the form with the DMV, and you may be charged a small fee for this.
The costs associated with an SR-22 certificate
Just like any other insurance policy, the costs of an SR-22 certificate vary from one insurer to another. Depending on the seriousness of the offense, you can expect a surcharge between 20% and upwards of 1,000%, as well as a $125 reinstatement fee for your driving privileges and maybe $25-$50 for the filing of the certificate.
The SR-22 filing terms in California
In general, you must maintain your SR-22 filing for at least three years. Depending on the seriousness of the offense, the judge may rule a longer or a shorter period of time. You do not need to repeat the process year after year, as long as
your insurance company doesn't cancel your policy after issuing the SR-22 certificate;
you don't cancel your policy or let it lapse.
Interrupting your SR-22 filing for whatever reason will lead to the immediate suspension of your driving license.
Once the SR-22 requirement is over, you should notify the insurance company to stop the filing of the certificate. They should do it even without your notification but, for your own peace of mind, give them a call.
Final consideration
Even though you have the option to file the SR-22 yourself via snail-mail, ask your insurance company to do it for you. They will file it electronically, and the information propagates in the DMV database within 1-2 days. Doing it the old-fashioned way could take up to 2 weeks, during which you won't be allowed to drive.