SR22 Insurance Cost
SR22 insurance costs vary from one insurer to another. This article will give you an insight on how much you can expect to be billed and some ways you can lower the costs of your SR-22 insurance policy.
Costs associated with a SR-22 policy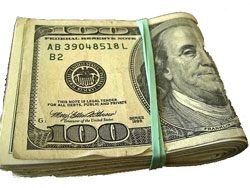 Similarly to regular policies, insurers have certain criteria to weigh when quoting you on SR-22 insurance. The cost of an SR-22 policy will depend on the severity of the offense committed and how the insurance company evaluates the risk you pose to them. Having been convicted for DUI would increase your premium to anywhere between three and ten times the original value, whereas a few unpaid tickets could at most double the cost of your insurance.
The direct costs associated with filing the SR-22 form with the state DMV are in the range of $20 (some companies may charge $15, others $25).
How to get cheaper SR-22 insurance
SR-22 insurance costs will be higher than what you used to pay in the past, and there is nothing you can do about it. However, with some diligence on your part you can get fairly affordable rates. Here are some tips.
Drop comprehensive or collision policies. If you own an old vehicle, consider giving up on all coverage on top of the mandatory liability insurance. You are likely to pay more in premiums than the car actually costs.
Pay your bills on time. Whatever you do, don't let your SR-22 policy lapse. Having a regular insurance policy expire is bad as it is, but things get even worse when you miss payments on your SR-22. First of all, you will have your driver's license suspended immediately, then you will be charged another reinstatement fee and, worst of all, the three year SR22 requirement period will start all-over again.
Lower the covered amount. Going with the state minimums may lower your premiums down to an acceptable level. Most states require a ratio in the range of 25/50/10. Bare in mind, though, that causing a car crash would put you in charge of all bills that exceed what the insurer covers.
Shop around. Ask for quotes from several companies, see what each has to offer and make an educated decision. Don't necessarily assume that your current insurer has the best rates!
Final considerations
Having to file a SR22 is unfortunate, and you will have to reach deeply into your pocket. You won't be able to avail any of the discounts you may have had in the past, and you might even have to look for another insurer if the old one doesn't offer SR22 insurance packages.
However, you need to stop crying over spilled milk, move over it and practice good driving habits. Don't make the mistakes you did in the past and wait patiently for the SR22 requirement period to end.