SR22 Insurance in Illinois
Financial Responsibility (SR-22) Insurance is required in Illinois for the so-called "problem drivers". If the court has ruled that you need to file SR-22, this article will give you some details on what you are supposed to do.
Who needs SR-22 insurance in Illinois
A SR-22 requirement is ruled by the court and is usually because:
you have been found driving without valid insurance;
you have been caught driving without a license or with an expired, suspended or revoked license;
you have been caught driving while intoxicated;
you have been found driving with expired license plates.
How long it takes to get SR-22 insurance in Illinois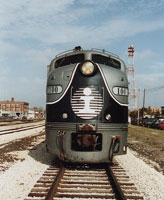 The SR-22 must be issued by insurance operators authorized to write such policies for Illinois. Not all insurers offer SR-22 filing, so you may have to switch providers.
Most insurers in Illinois offer same-day SR-22 insurance. Keep in mind, however, that due to the nature of the process, it may take between 12 and 24 hours for the information to propagate in the DMV databases.
To speed up the process, pay for the insurance and the SR-22 processing fees with a credit card or money order. Mailing in a check would only slow things down, as it has to physically reach the insurer's headquarters and someone has to process it "by hand".
SR-22 filing terms
You will have to maintain a SR22 for three years. The filing period starts from when you are entitled to get a restricted driver's license – if this is your first offense and you are over 21, you will be eligible for a Judicial Driving Permit starting the first day of the second month of suspension.
You only have to file the SR22 form once. The proof of insurance will stay active as long as you don't cancel your policy (or let it lapse) during the three year term. The best practice is to renew it 45 days before it is due, since it will give the insurer enough time to notify the DMV that your insurance is still in effect. If the insurer doesn't receive a renewal two weeks before the expiration date, the DMV will be notified and they will begin the process of revoking your driving privileges.
Alternative methods of showing proof of financial responsibility
Next to a SR-22 certificate, Illinois residents may also deposit $55,000 in cash or securities with the State Treasury or file a real estate security bond valued at $55,000 or more.
Moving out of Illinois
If you have a SR-22 requirement and move out of state, you may have your proof of financial responsibility waived by completing an Affidavit. Keep in mind, however, that if you move back to Illinois within three years of having your SR-22 waived, the requirement will be reinstated.